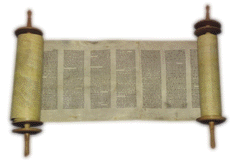 HOW IS A PROJECT CHOSEN?
We want to help others where and when we can. We are not seeking glory or riches for ourselves, rather we seek to enable others to help those who have, "fallen through the cracks" and are not being helped. This usually consists of widows and the fatherless. This ministry was established to be an umbrella organization helping people across the United States reach out so they can help others who are in need, one at a time.
We are not a social welfare agency, but a Biblically based ministry. Once we receive a request for help by a trustworthy source, each request is brought to the Father in prayer and investigated. Upon approval, the request is prioritized and we make the need known to others. We are looking for volunteers to help with the needs of those who need help.
We are a non-profit, tax exempt ministry and all donations to it are tax deductible.
OPEN PROJECTS:
The following projects have been approved by this ministry and are active:
CLOSED PROJECTS:
The following projects have been completed: